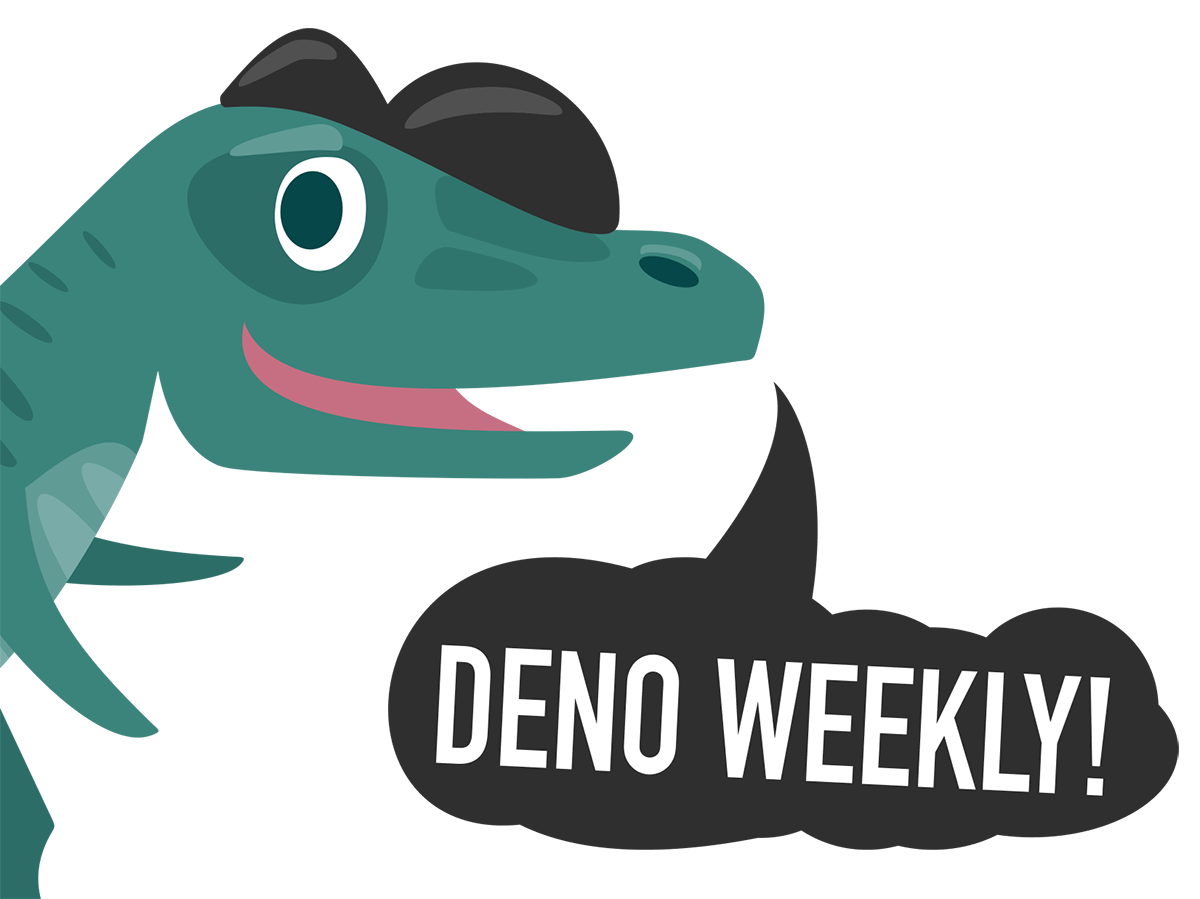 Deno 1.0.5 Released (and 1.04, and 1.0.3) — Things move so fast in the world of Deno that we've had three releases since the last issue alone. We'll wrap up some of the new features into this one post, though:
std/hash now supports SHA512 and HMAC-SHA512.
std/encoding can now encode Base64 (by wrapping btoa and atob)
The REPL now executes code in strict mode.
std/http supports 101, 103 (Early Hints) and 425 (Too Early) codes.
Lots of fixes, as you'd expect.
And, of course, lots more.
To upgrade: deno upgrade --version 1.0.5

Here's the 1.0.4 notes and 1.0.3 notes if you want to trawl through.

Deno Land
REPL.it Now Supports Deno — Repl.it is a popular online coding platform/sandbox that supports over 50 different languages and runtimes, all usable from your browser. Deno is now in that group if you want to do quick prototypes or try things without installing it.
repl.it
▶  Using Deno's fs Module — As in Node, Deno has a fs module that's for interacting with files and the file system generally, although the API is somewhat different.
Adrian Twarog
▶  Building a GraphQL Server in Deno — Less a tutorial and more watching over the shoulder of a gentle voiced developer trying to put something together.
JavaScript Adventure
Useful Resources
We're going to keep some links to perennially useful posts and resources down here just while everyone is getting up to speed with the Deno community. There's nothing new here, so if you want to skip them – no problem! :-)