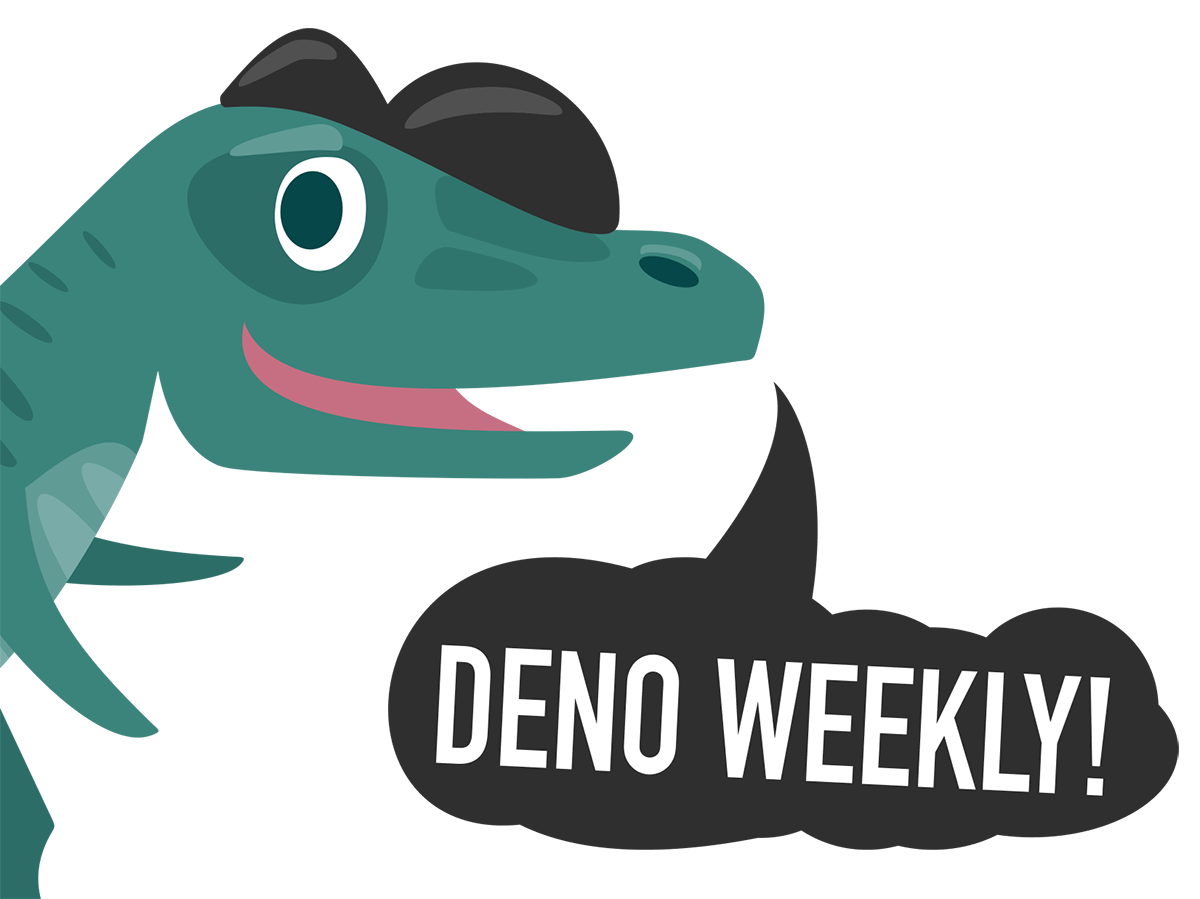 Deno 1.0.1 Released — What would a 1.0 release be without the obligatory .1 release shortly thereafter? :-) A great opportunity to fix a variety of bugs found both in the runtime and the standard library.
Deno Land
deno_mongodb 0.7: A MongoDB Driver for Deno — Curiously it's based upon the official Rust MongoDB driver. I'm curious to see what effects Rust has on Deno taking a different approach to Node in situations like this.
EnokMan
Deno Slugify: A String Slugifier — For example: some string becomes some-string. It copes with certain Unicode symbols too. The code is an example of a pretty tight module.
Jose Cardama
Useful Resources
We're going to keep some links to perennially useful posts and resources down here just while everyone is getting up to speed with the Deno community. There's nothing new here, so if you want to skip them – no problem! :-)
The Deno 1.0 Release Post — We featured this last week but if you haven't been through it all yet, it's worth revisiting.
Deno Project