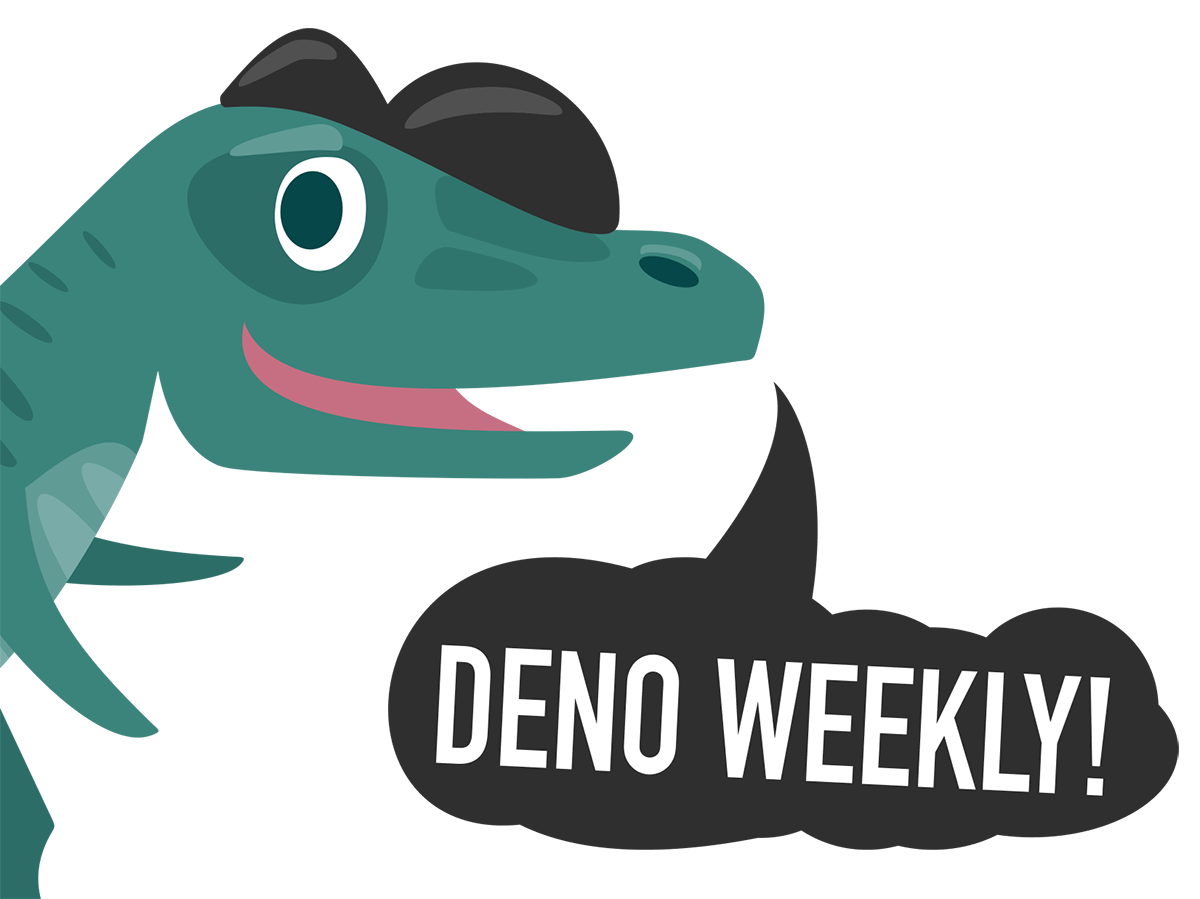 Looking Back at Deno in 2020 — 2020 was a bad year for many but a good year for Deno as it's when it began to hit the mainstream with its 1.0 release. This post goes through Deno's 2020 month by month. The Deno core team is also keen for you to complete this survey so they can get a better idea of who's using Deno.
Bartek Iwańczuk, Ryan Dahl
Deno 1.7 Released — Boasts many new features, some stabilizations, and improvements to existing APIs and tooling. You can now use data: URLs in imports and workers. deno compile is more efficient with support for cross compilation and ~60% reduced compiled executables(!) and there's a new Deno.resolveDns API for making DNS queries. Plus, naturally, a lot more.
Bartek Iwańczuk and Luca Casonato
Useful Resources
We're going to keep some links to perennially useful posts and resources down here just while everyone is getting up to speed with the Deno community. There's nothing new here, so if you want to skip them – no problem! :-)