👋 Hi! We're back after an extended holiday break. The Deno community is still reasonably small so we're not yet truly weekly but we'll be publishing from time to time as there are things to cover. Thanks for your support!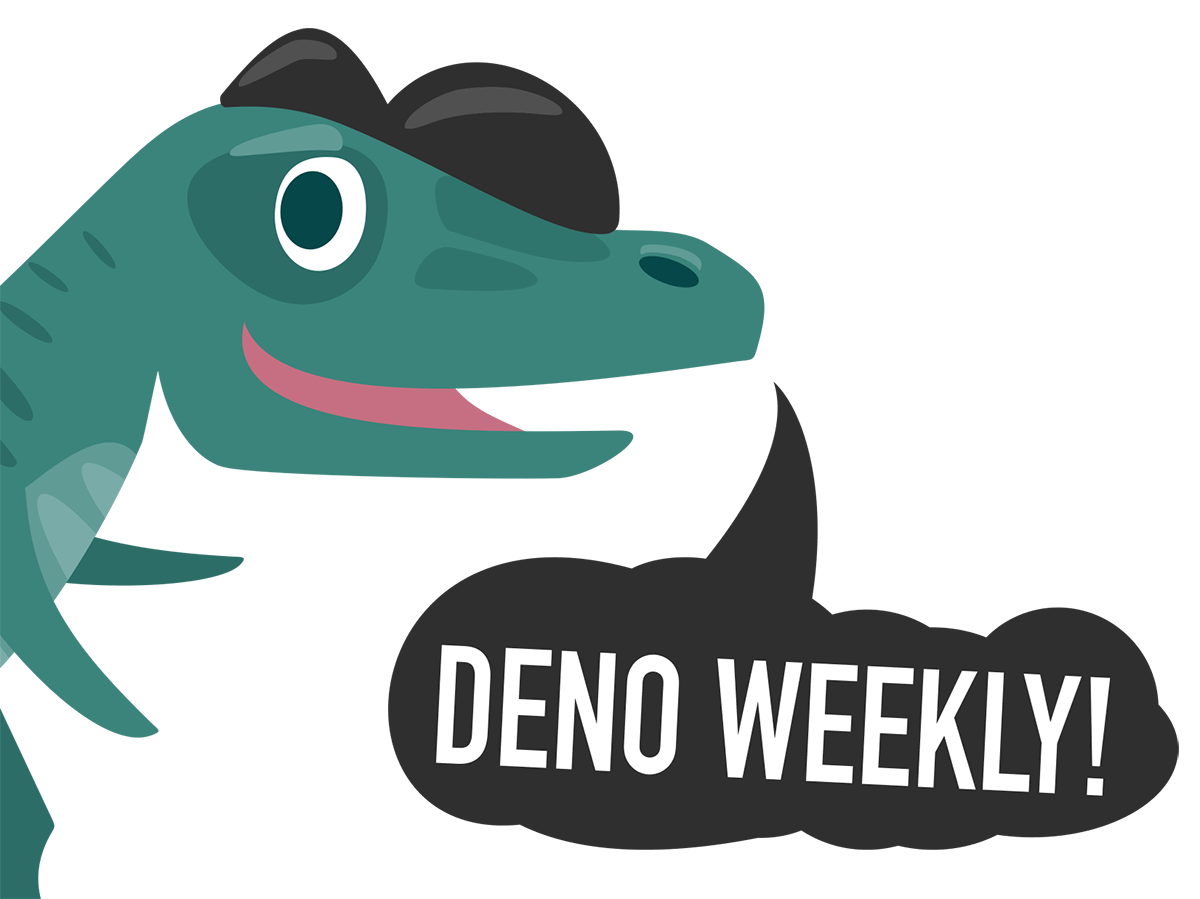 vno: A Vue / Deno Love Story — A new native build tool for compiling and bundling Vue.js single-file components into a Deno runtime.
Andrew Rehrig
Building a Serverless API with Deno and Begin — Deno is particularly well suited to serverless use cases, and while there are layers to use it directly on AWS Lambda, this post looks at Begin which provides powerful tooling and abstractions to make the process smoother.
Paul Chin Jr.
deno-puppeteer: A Port of Puppeteer Running on Deno — If you want to automate browsing (or scraping!) various Web sites with Node, Puppeteer or Playwright are good choices for controlling a headless Chrome or Firefox browser. This project brings Puppeteer to Deno.
Luca Casonato
Useful Resources
We're going to keep some links to perennially useful posts and resources down here just while everyone is getting up to speed with the Deno community. There's nothing new here, so if you want to skip them – no problem! :-)