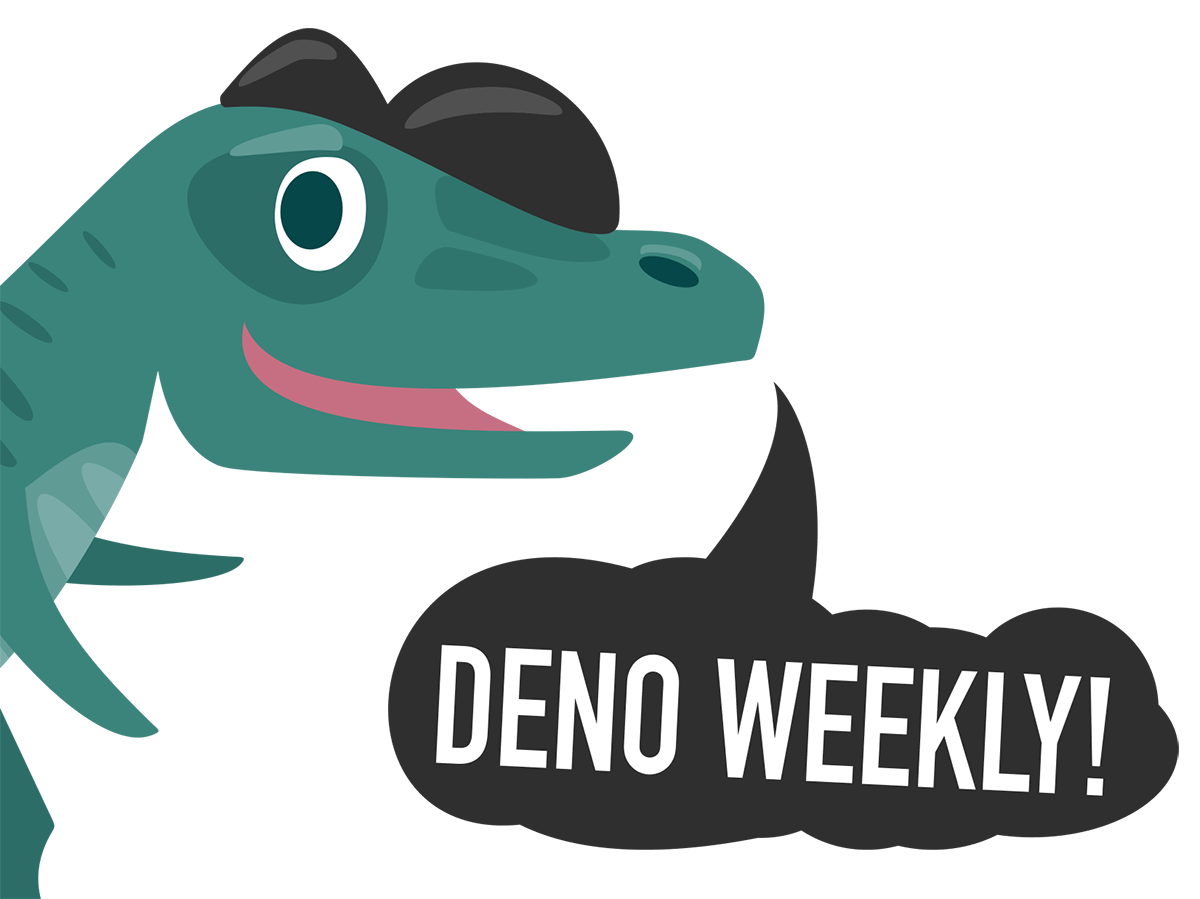 Deno 1.6 Released: You Can Now Build Executables — Perhaps the biggest feature announcement since 1.0 is that Deno can now build self contained, standalone binaries! It's considered 'unstable' though so you need to use a flag and there are some limitations for now:

no Web Workers support (yet)
no dynamic imports
no V8 flag customizations
no virtual filesystem for assets
no cross platform compilation
Oh, and the binaries produced are pretty meaty, too, with a 'hello world' example clocking in at over 40 megabytes (and, no, it didn't work after using upx to compress it), but it's something, it's here, and it opens up some extra neat extra opportunities for building and distributing JavaScript-powered tooling in future.

There's also a new, built-in language server to improve your editing experience, plus experimental support for Arm64 for those recently released M1-based Macs.
Iwańczuk, Casonato, and Dahl
The Deno Discord Server — Did you know Deno has an official Discord server where you can chat and otherwise lurk with thousands of other community members? If text chat is your thing, check it out.
Discord
Trex 1.4.0: An npm-Like Package Manager for Deno — You don't need to use a package manager with Deno but if it makes you more comfortable.. check this out. With the new 1.4.0 release, it's easier to keep it up to date with a trex upgrade command.
Crew Dev
Useful Resources
We're going to keep some links to perennially useful posts and resources down here just while everyone is getting up to speed with the Deno community. There's nothing new here, so if you want to skip them – no problem! :-)